Are you looking to outsourcing your payroll? Use our payroll bureau!
Outsourced your payroll is a great idea to save costs of employing staff to manage thisin-house. Outsourcing your payroll could save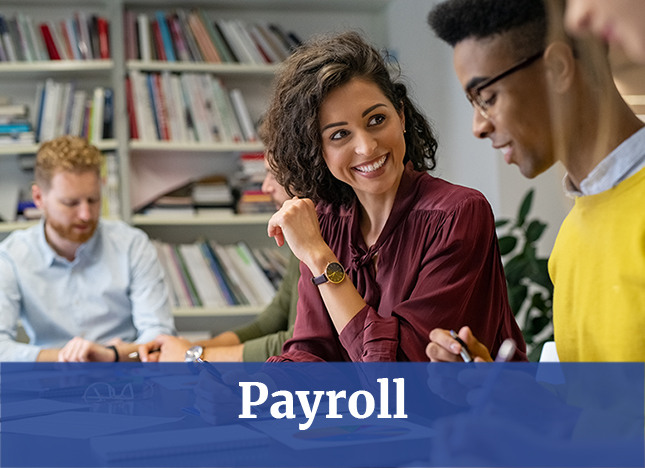 you up to 40% of employment costs managing this in-house. It also relieves you of the administrative burden that payroll has now become.
The fear of noncompliance and late or erroneous returns are more

significant than ever. It's for these reasons that outsourcing your

payroll now makes more sense than ever.

We have qualified accountants and payroll specialists who will work
with you to understand your business and how we can add value

through our expertise and knowledge of HMRC statutory legislation

to have understanding your company's payroll needs.
Benefits of Outsourcing Your Payroll
Reduce staff overheads and on-going training costs

No need for costly in-house payroll software

Reduction in administrative duties

Remove the company's dependency on key payroll personnel

Be fully compliant with constantly changing payroll legislation

Fully scalable service - grows with your business

Comprehensive disaster recovery and business continuity policies
How It Works!
We do not impose rigid procedures on our clients, and we will adapt to your specific needs. However, a typical process for outsourced

payroll with us go through the following steps:
Step 1:
Each week, month or fortnight, you send us your payroll alterations. This can be in whatever format is convenient for you: spreadsheet,

scanned/faxed documents or just email. If you would like our advice on what method of notification is best for your business then we

will be happy to offer suggestions, based upon your accounting routines.
Step 2:
We then process the payroll and through our stringent payroll checks verify the accuracy of the net payments. We then produce payroll

reports specific to your requirements and copy payslips in a PDF file.
Step 3:
If you have any last minute alterations to the payroll at this stage, forward us details of the amendments and we will re-calculate the payroll and send you revised payroll reports.
Step 4:
You then authorise the final payroll figures. If you are using our BACS facility, we will submit the BACS file to credit employee

accounts on pay day. Alternatively, we will send you either a BACS/Cheque report or BACS file to facilitate you making the employee

payments yourself.
Step 5:
We will then provide you with a P32 report detailing the amount due to HMRC in relation to your PAYE/NIC's for the month and also

produce a payroll journal if required.
Step 6:
Payslips are then either printed and posted to site or home addresses, or emailed directly to employee's inboxes.
If you would like to learn more about how your business can benefit from payroll outsourcing, please call us on 020 8343 3523 or by

email at info@multiplechoiceaccountancy.com

Multiple Choice Accountancy. © Terms. All rights reserved
Multiple Choice Accountancy is a fast growing accountancy practice.
Your Business Success is Our Mission!
Registered address Colton House, Princes Avenue, Finchley, London. N3 2DB
Audit & Assurance Services: