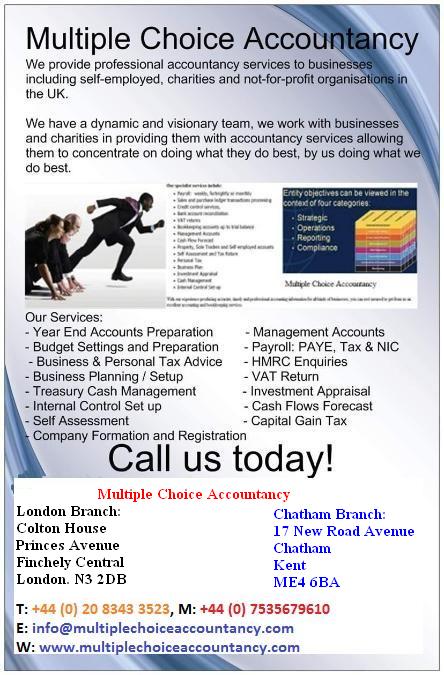 London Branch:
Colton House
Princes Avenue
Finchley
London
United Kingdom
N3 2DB
Chatham
Kent
ME5 9FD
Tel: +44 (0)1634 926 701
Please tell us what service you need from us in the form below and we will get back to you as soon as possible. You can call or email us on the contact details above.
Multiple Choice Accountancy. © Terms. All rights reserved
Multiple Choice Accountancy is a fast growing accountancy practice.
Your Business Success is Our Mission!
Registered address Colton House, Princes Avenue, Finchley, London. N3 2DB
Audit & Assurance Services: