Statutory Audit

Our audit staff are
passion
ate
with our
audit
work giving our clients joy of working with us. Audit work
is at the heart of our
business operations.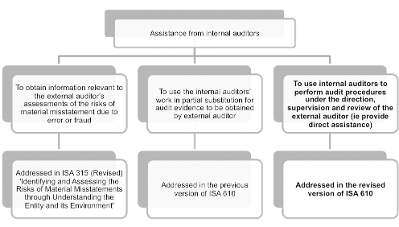 Quality and Value
We are committed to producing quality audits for our clients and
this is core to our business, and the approach we take are:
U

nderstanding your business

Ensuring

internal quality assurance procedures

are followed

;

Ensuring we

have the

technical knowledge

and capability to carryout the assignment successfully

.

Providing a value for money service that delivered on the promise.
Commitment to clients
We are committed to finding out what you think and surveying

the business community at large.
Audit approach
Our Audit Approach is based on risk analysis with focus on the combined impact of the environment in which a client operates, the

client's management information and financial results, and the effectiveness of the client's internal controls. We carry out rigorous

planning involve the client at all stages taking into account the size and complexity of the business.
For example:
A family owned managed business being audited will focus on the risks associated with size and management structures rather than

complex accounting issues. Meanwhile that of a large listed company will likely focus on areas of risk arising from diversification,

Foreign Direct Investment and complex transactions, resulting to more complex accounting issues.
To audit or not to audit?
You may not need to audit of your company's annual accounts if you are a small private limited company unless where the company's

articles of association say they must or the shareholders ask for one.
If you are a growing business, or are considering a sale or flotation, an audit could help you ensure that all information presented are true
and fair giving confidence to the invested
Contact us for more information on 020 8343 3523 or by email at info@multiplechoiceaccountancy.com
Multiple Choice Accountancy. © Terms. All rights reserved
Multiple Choice Accountancy is a fast growing accountancy practice.
Your Business Success is Our Mission!
Registered address Colton House, Princes Avenue, Finchley, London. N3 2DB
Audit & Assurance Services: