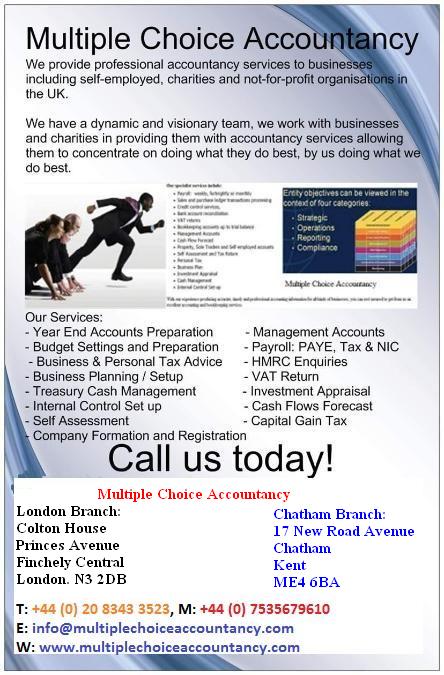 London Branch:
Colton House
Princes Avenue
Finchley
London
United Kingdom
N3 2DB
Chatham
Kent
ME5 9FD
Please tell us what service you would want from us and give us a preview of your needs and we will get back to you as soon as posible.
Multiple Choice Accountancy. © Terms. All rights reserved
Multiple Choice Accountancy is a fast growing accountancy practice.
Your Business Success is Our Mission!
Registered address Colton House, Princes Avenue, Finchley, London. N3 2DB
Audit & Assurance Services: