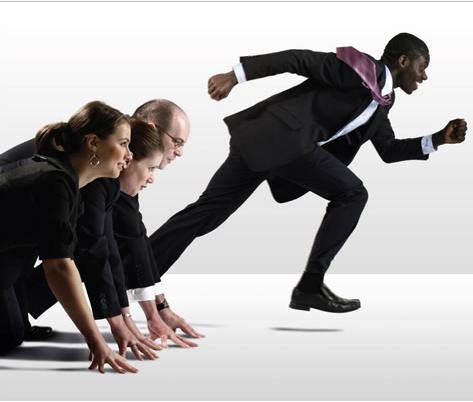 Multiple Choice Accountancy and Bookkeeping Services is different, modern and professional with a desire to provide our clients with the best possible all round cost effective service.
The Team together has gained valuable experience within a range of businesses of varying sizes in various business sectors including private, public, self-employed, consultants, contractors and Not-for-Profit (Charities).

Multiple Choice Accountancy and Bookkeeping Services was established in order to provide a more affordable accountancy service for all sort of businesses including consultants, contractors, sole traders, SMEs and charities without compromising a high quality professional service. With a growing client base, we remain passionate about what we do and are genuinely interested in the success of clients' businesses, taking the time to learn what is important to them. We utilise modern technology to reduce cost and improve efficiency. Our fees are carefully calculated to ensure we can offer all our clients a professional service at a reasonable price.
The Difference………….
We live in a modern world where telephone calls are often re-directed to call centres on the other side of the world. We guarantee our communication with you will be person-to-person and that you will be familiar with the person dealing with your business on a daily basis.
We realise most business owners are extremely busy, juggling their business and personal lives and need a hassle-free, flexible service. We aim to fit in around busy schedules and make life easier. This includes:
Evening and weekend appointments at no extra cost
Accurate financial information when using our monthly bookkeeping service

Fixed, clear pricing with no hidden fee
Local Expert………..
We have built up a network of experts in other specialist areas, including specialist tax planning and audit registered accountants, solicitors with commercial, employment and property related specialisms and independent financial advisors. So, if we cannot help you, we will certainly try to find you someone who can.
The Team:
Our services are excellent value for money and will beat any price offer by any other provider.
Oscar Kalu Business Manager Email: oscark@multiplechoiceaccountancy.com
Bing Wang Senior Accountant Email: bingw@multiplechoiceaccountancy.com
Business Consultant Email: nataliea@multiplechoiceaccountancy.com
Assistant Business Consultant Email: maxwelld@multiplechoiceaccountancy.com
Senior Trainee Bookkeeper Email: serged@multiplechoiceaccountancy.com

Abdoulaye Diakite Manager (Chatham) Email: diakite@multiplechoiceaccountancy.com
General Admin
Email:
info@multiplechoiceaccountancy.com