MULTIPLE CHOICE ACCOUNTANCY
We provide professional accountancy services to businesses including Sole Traders, Limited Companies, Charities and not-for-profit organisations within the UK. We have dynamic and visionary team of staff who work with businesses and charities in providing them with accountancy services allowing them to concentrate on doing what they do best, by us doing what we do best.
Our aim is to provide affordable services to suit our client's general accountancy needs without compromising professionalism whilst also helping them comply with current legislations relating to Companies House, Charity Commission and HM Revenue & Customs requirements.
Why choose MULTIPLE CHOICE ACCOUNTANCY for your Accountancy, Tax, and Bookkeeping needs?
High quality services at low cost without compromising professionalism.

Rival's prices undercut at any time

Free Tax advice throughout and when needed.

Clients' confidentiality is our number one priority

Objectivity and Integrity is core to our corporate ethics

Unlike other accountants, we strive to make your business a success by working with you throughtout and during challenges times.

We are simply the best in affordability, effectiveness, efficiency and reliability. We do not charge per hour.

We charge a competitively low cost fixed fee for our services without any hidden costs.

Our clients are happy with our services we provide and the fees charged making our retainship rate a 100% satisfaction.
We will beat any price quote from other competitor with a guarantee quality of service.
TRY US TODAY AND YOU WILL NOT BE DISAPPOINTED BECAUSE YOU DID!
Contact us for a free, no obligation consultation on 020 8343 3523 or info@multiplechoiceaccountancy.com
To read more about Enterprise Risk Management and Entity Objectives planning click
here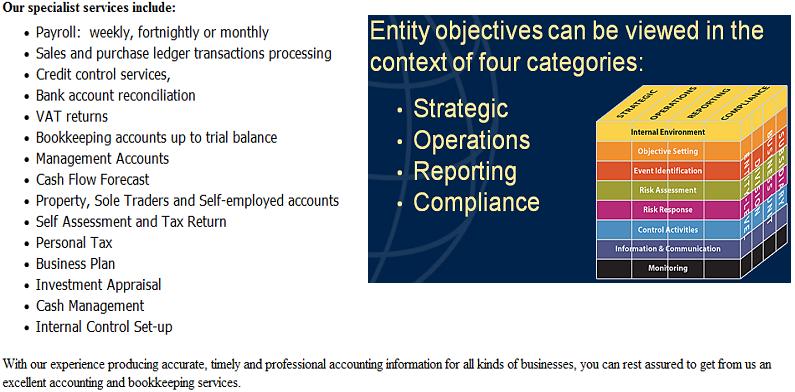 ACCOUNTANT, BOOKKEEPER, TAX ADVISER, BUSINESS CONSULTANT, MANAGEMENT ACCOUNTANT, TAX RETURN, ACCOUNTANT IN LONDON, ACCOUNTANT IN NORTH LONDON, ACCOUNTANT IN KENT, LONDON, KENT, SELF ASSESSMENT, PAYROLL, PAYE, TAX, VAT CONSULTANT, FINANCIAL ADVISER, FINANCIAL ACCOUNTANT, INTERNAL AUDITOR, AUDITOR, BUDGET, FORECAST, TAX CALCULATION, BUSINESS PLAN, BUSINESS PLANNER, INSOLVENCY, COMPANY FORMATION, SETTING UP A COMPANY,
ACCOUNTANT, BOOKKEEPER, TAX ADVISER, BUSINESS CONSULTANT, MANAGEMENT ACCOUNTANT, TAX RETURN, ACCOUNTANT IN LONDON, ACCOUNTANT IN NORTH LONDON, ACCOUNTANT IN KENT, LONDON, KENT, SELF ASSESSMENT, PAYROLL, PAYE, TAX, VAT CONSULTANT, FINANCIAL ADVISER, FINANCIAL ACCOUNTANT, INTERNAL AUDITOR, AUDITOR, BUDGET, FORECAST, TAX CALCULATION, BUSINESS PLAN, BUSINESS PLANNER, INSOLVENCY, COMPANY FORMATION, SETTING UP A COMPANY, =========================================================================
accountant near London, Greater London, N3
accountant near North London, Greater London
accountant near Finchley, London, Greater London N3
================================